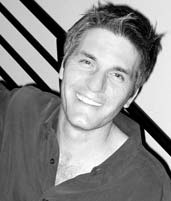 WYPR Interview (2008)
Hear author/publisher Eric Drachman and his nephew, Eli Drachman (voice of Josiah) as interviewed on Baltimore's public radio station, WYPR by Tom Hall.
Most people think rats are bad, but what if you were bad at being a rat? Author and publisher Eric Drachman asks just that question in his latest children's book Bad Rats. Accompanied by an audio CD of the story (in which Drachman's nephew Eli is the voice of one of the main characters), Bad Rats is sweet exploration of creativity and social boundaries. Eric and Eli came by our studios to talk to us about what it was like to write the book and what it means to perform it.
---
Ingram Podcast (2008)
The publisher of Kidwick Books and author of Bad Rats on his adventures in children's publishing and audio, his new picture book, and more.
---
WYPR Interview (2006)
On the eve of his appearance at The Baltimore Book Festival, hear author/publisher Eric Drachman discuss his latest book, A Frog Thing, with Tom Hall on Baltimore's public radio station, WYPR.