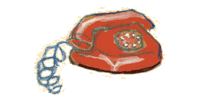 Publicity Requests
To receive a review copy or for any additional publicity requests, click here.
Partner with Kidwick Books
Please contact us with your suggestions! We can work with you to find a good solution to your needs
Tell us what you think!
Questions? Comments? Drop us an email — we'd love to hear from you!
Permissions
For any special use of our copyrighted material, please email us.

PHONE
310.471.2472 or Toll Free 866.KIDWICK
FAX
310.861.8111
EMAIL: mail@kidwick.com

MAILING ADDRESS
663 Santa Clara Avenue
Venice, CA 90291
APPAREL REPS:
WEST COAST
Paperdoll Style
110 East 9th St. #A698
Los Angeles CA 90079
213.629.9874 tel. / 213.629.9875 fax

NORTHEAST
Ali's Market
131 West 33rd St. STE 1206
New York NY 10001
212.695.2300 tel. / 212.695.2343 fax
SOUTHEAST
Ali Thompson
250 Spring Street
Showroom 13 W 367/A
Atlanta, GA 30303
212.695.2300 tel. / 212.695.2343 fax