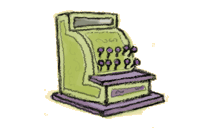 For special sales, contact us:
363 South Saltair Ave.
Los Angeles, CA 90049
310.471.2472 phone
866.KIDWICK toll free
310.861.8111 fax
mail@kidwick.com
Copyright Info
All Kidwick Books publications are copyright protected.

Note:
These links to third-party web sites are provided for your interest and convenience. Kidwick does not endorse or have control over the information, products and services offered by these sites. If you have any questions about using third-party web sites, please read their terms of use and privacy statements.

Where to Buy
Find our books online or in your local bookstore:

Order from your local Independent Bookstore.
Click on "Show More Books >>" to see all of our titles.



Find our Apps at these fine virtual stores:
WHOLESALE — Librarians and Booksellers may order our books from Baker & Taylor, Ingram, or the wholesaler of your choice,
or order directly from Kidwick's distributor, National Book Network: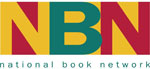 Please contact National Book Network:
Ph: 800.462.6420
FAX: 800.338.4550
custserv@nbnbooks.com

APPAREL RETAILERS —Contact the rep in your area. Click here.